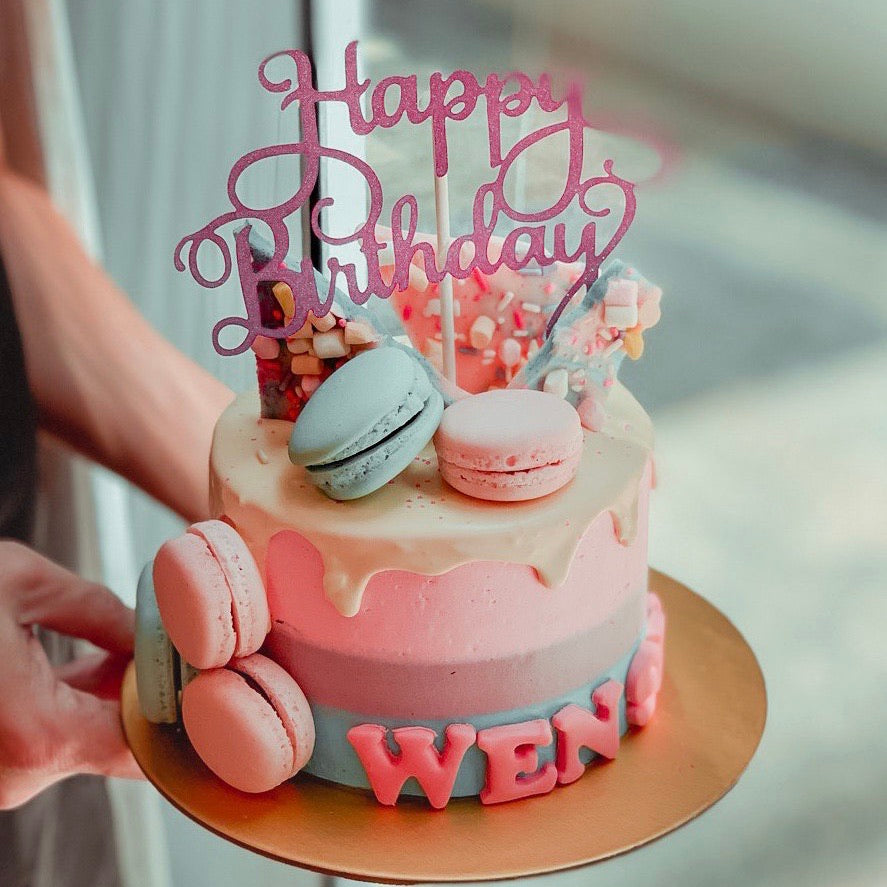 Sizing Guide:

5" serves 8 pax
6" serves 12 pax
7" serves 18 pax
8" serves 25 pax 

 

Lead Time: 

Do note that the lead time

 

is at least 4 working days. Please order

 4

 working days in advance.
Do note that we are closed every

Monday and Tuesday.

To Note:

Colours of Macarons and chocolate shards are based on availability and may be changed to other colours in similar colour palette. 
Cake is dripped with white couveture and may be slightly sweet. 
Picture is a 6" cake size, please note that the bigger the cake, the shorter it is.