Special Order 5&7 Pink Cake Pink Star Topper
Pink Maison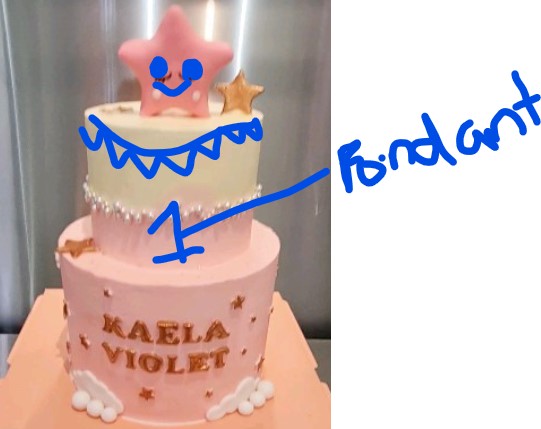 Date of event: 02 December 2023 
Cake size: 5&7" Cake flavour: Yuzu 
Child's Name: Caelyn Age 1 
Cake Colour: To be as the picture except no silver balls decorations. 

Fonts to be a white  of Happy Birthday on the cake Board.

Name to be rose gold CAELYN on second tier

Pastel flags on top tier .

Fondant 1 to be standing on its on. On top of 2 tier. 

Decoration to be white clouds with Gold stars. (Medium) 

Topper to be Pink Bright star open eyes smiling.
 Promo includes 25 mini cupcakes, 25 macarons and 25 mini brownies (Colour themed) except brownies are brown. 
Price includes delivery. If location is Changi, Sentosa, Tuas, CBD, Town , Loyang,