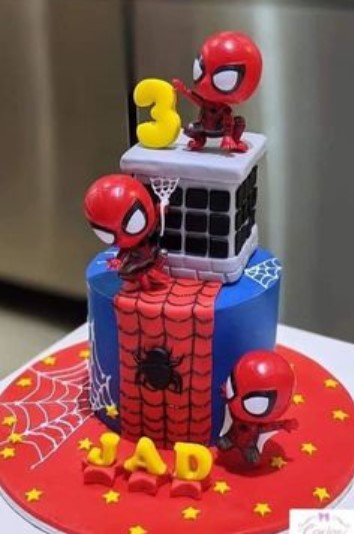 Date of event: 03rd June 2023 
Cake size: 5" & 7"  
Cake flavour: Top Vanilla Strawberries & Bottom Lychee Rose
Child Name: ENZO age 4 
Promo includes 12 edible print spidey cupcakes, 25 macarons & 25 Mini Chocolate Brownies. 
Price includes delivery. If the venue is Changi, Loyang, Tuas, Sentosa, CBD abd Town, there will be a S$20 surcharge for transport.