Special Order 5&7" Rose and Fondant Floral Promo
Pink Maison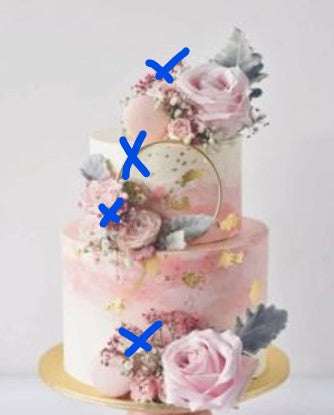 Date of event:  02 June 2023 
Cake size : 5&7" 
Name: Kristy Age 21 with a Happy Birthday Topper. 
Cake flavour: Top tier: Lavender Earl Grey & Bottom Tier Lychee Rose 
Cake design to follow with a combi of fresh florals and Fondant ones. 
Dried Rose petals by the side, with macarons and gold flakes.  
Promo set includes 25 mini chocolate/Lavender Earl Grey cupcakes, 25 macarons and 25 mini brownies. 
Price includes delivery to NSRCC. If places to Changi, Loyang, Tuas, Town, CBD and Sentosa will have a S$20 surcharge.