Special Order Bunny overcoat Boy with Bunny
Pink Maison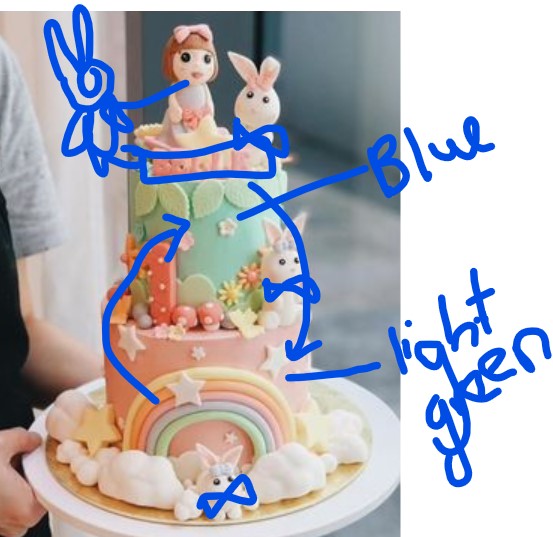 Date of event: 10 September 2023 
Cake size: 5&7" Cake flavour: Top Yuzu Bottom Lychee Rose 
Child's name: KAYZEN  Age 100 Days ( in a cloud fondant topper) 
Bunny overcoat with boy face, 3 rabbits with Bow tie, Blue colour on top tier with rainbows, bottom tier light green with leaves (100 Days) . Cake colour refer to pic reference. 
Promo sets includes 12 cupcakes , 25 macarons both colour themed. 25 mini brownies
Price includes delivery. If the location is at Changi, Loyang, Sentosa, Tuas, CBD and Town, there will be an additional S$20 for transport.