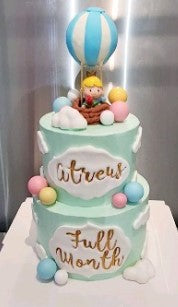 Date of event: 29th October 2023 
Cake size: 6&8" Cake flavour: Vanilla Strawberries,

Child name: Kyrian Age: 1 
Promo includes 25 mini cupcakes, 25 macarons and 25 mini brownies. 
Price includes delivery. Except to places such as Changi, Loyang, TUas, CBD and town will have an additional S$25 for deliveries.