Special Order Rabbit headband Girl with Animal friends 6&8" Promo
Pink Maison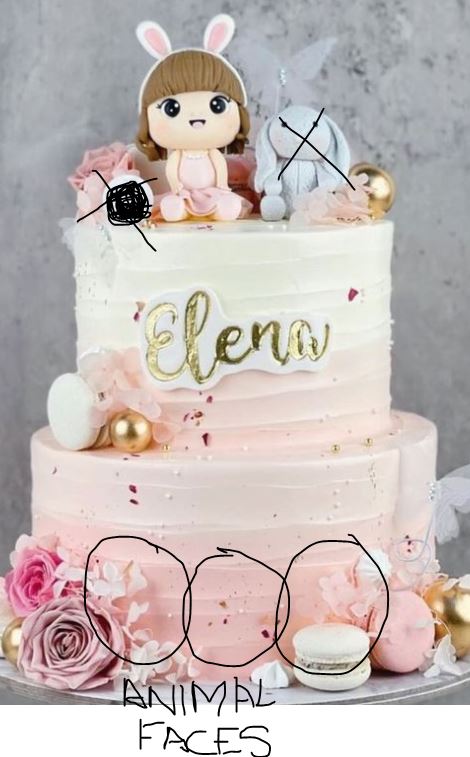 Date of event 26th March 
Cake size: 6&8" Flavour : Vanilla Strawberries 
Child's name Ellery and Age 1 year old
Cake as per the picture with girl fondant figurine plus grey rabbit and bottom to have 3 animal faces.
Animals to be Pig/ Rabbit & Tiger (similar to JPet Style) 
Cake colour cream with pink Ombre swirl , 12 cupcakes with animal faces with white/pink twirl. 
Package includes 20 macaron theme coloured (White & PInk) and 20 mini cream puff. '
 Price includes delivery. Places to Changi, Loyang, Tuas, CBD, Town and Sentosa will have a S$20 surcharge.