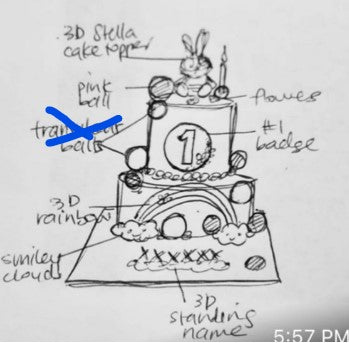 Date of event: 10th September 2023 
Cake Size: 6&8" Cake flavour: Chocolate 
Child's name: Ella and Age 1. 
Promo sets includes 25 mini cupcakes, 25 macarons and 25 mini brownies. 
Cake colour to be creme, pink, purple with smooth creaming. Pink, Pastel Rainbow Arch. Balls to be light pink, purple, light blue. 
Price includes delivery. If the venue is Changi, Loyang, Tuas, Sentosa, CBD and town, there will be an additional S$20 for transport.