Special Order The Avenger Cake, Ice Cream Drip and Lollipop & Donut
Pink Maison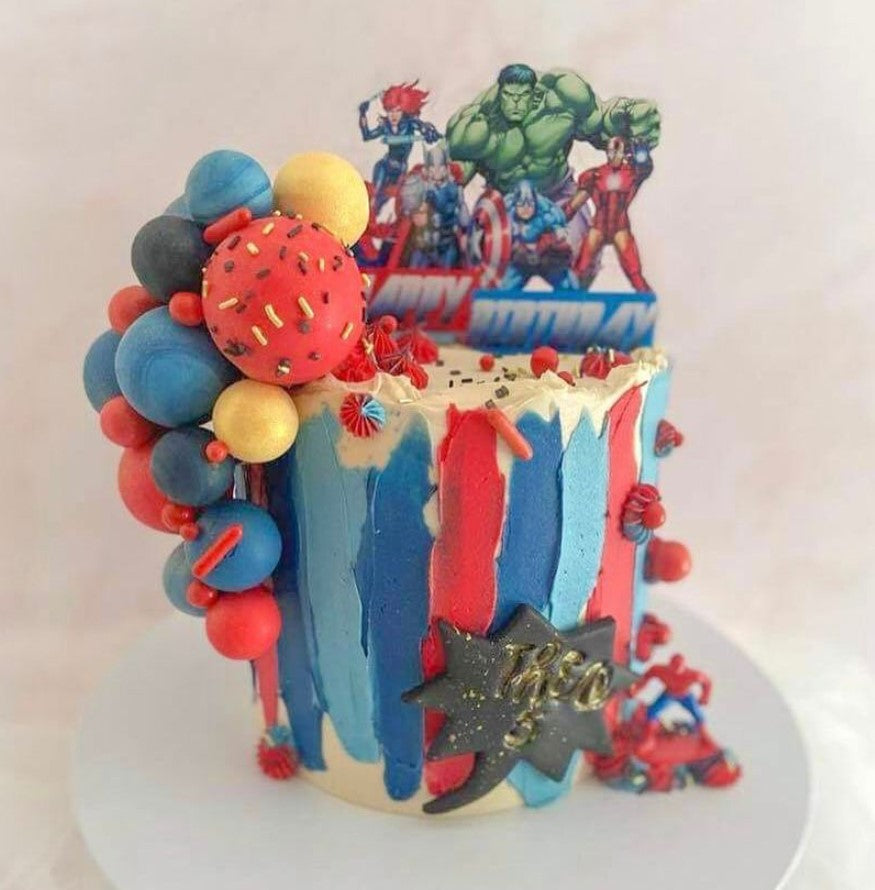 All cake flavours to be Vanilla with Strawberry puree. 
Date : 21st May, Lollipop & Donut, 5" @$120 delivery at home 
Date : 27th May, The Avenger Cake 6" @$165 (special) at school. Address: 11 Slim Barracks Rise #06-02 NTU Alumni House S(138664)  
Date : 28th May, Ice Cream drop cake @$95 delivery at home 
Time for all deliveries at 12pm. Cakes prices includes delivery.