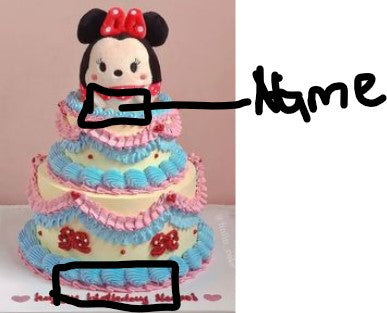 Date of event: 23rd September 2023 
Cake size: 6&8" Cake flavour: Lychee Rose 
Child's name: Valerie  on top tier in either soft/ pastel. Age 1. 
Minnie to be fondant wrap over rice cracker. 
Promo sets includes themed colour 25 Mini cupcakes, 25 Macarons , 25 (Brown) Mini Brownies. 
Price includes delivery. If the location is at Changi, Sentosa, Loyang, Tuas, CBD and Town, there will be an additional of S$20 for transport.