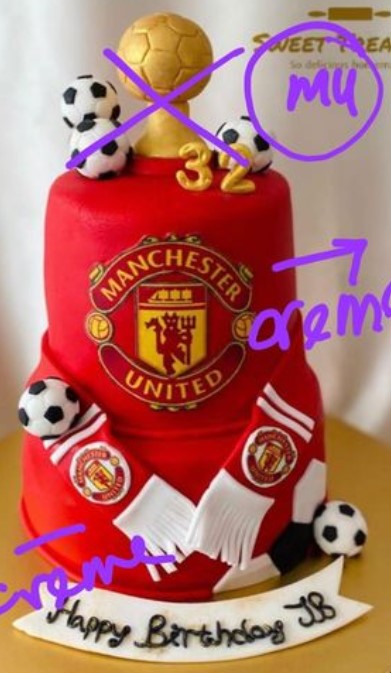 Date of event: 16th September 2023 
Cake size: 6&8" Cake flavour: Chocolate 
Birthday person name:  Jia Hui  Age 21 
To change the topper to one Ball topper with JH in Yellow. 
Cake to be in creme colour. Logo in Red and yellow with scarf. 
Promo Sets includes 25 mini cupcakes, 25 macarons and 25 mini brownies. 
Price includes delivery. Except for places to Sentosa, Changi, Loyang, Tuas, CBD and town to include S$20 for transport.